Why drink vegetables?
Benefits:
Alkalizing effect- vegetable can make you blood PH more balanced
Antioxidants
Vitamins, minerals
Enzymes
Anti-aging
Good for your skin & hair
Great energy booster
Recipe:
Celery
Cucumber
Ginger
1 green apple
Sprinkle with lime
To make the juice more tasty, I use:
Red and orange paprika
Carrot
Green apple (even though I prefer not to mix fruits with vegetables when juicing)
For a flat stomach I use these veggies for their natural diuretic properties:
Dandelion (they are a little bit bitter so you don't need too much
unless you like bitter greens. Dandelion is also good for your liver)
Asparagus (when competing I use asparagus a bit more in the last couple
of days before stepping on stage, a great natural diuretic)
Sometimes I use a little bit of ginger for taste and lemon or lime (my preference).
I always make sure I clean my veggies from chemicals and pesticides.
I use a great product from Trader Joe's called "fruit and vegetable wash" from Environne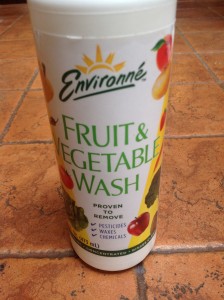 If I'm busy or I haven't had a chance to go fresh produce shopping, this is what I make from what I keep at home.
Of course there is nothing like fresh vegetable juice that you can
make from fresh produce, but many times we're looking for convenience
and this is why I keep these items at home.
I get everything from health stores or whole foods.
I try a lot of different varieties and I'm always looking for the best products out there, but here is what I have so far..
Sometimes I combine them all together (like half teaspoon) in one drink or use them individually.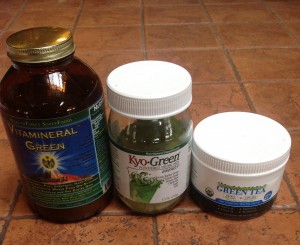 Vitamineral green, cleansing super-foods

Kyo-green it's a combination of nutrients from the Land and Sea

Matcha green tea drink, Alkalizing, energizing, detoxifying and rejuvenating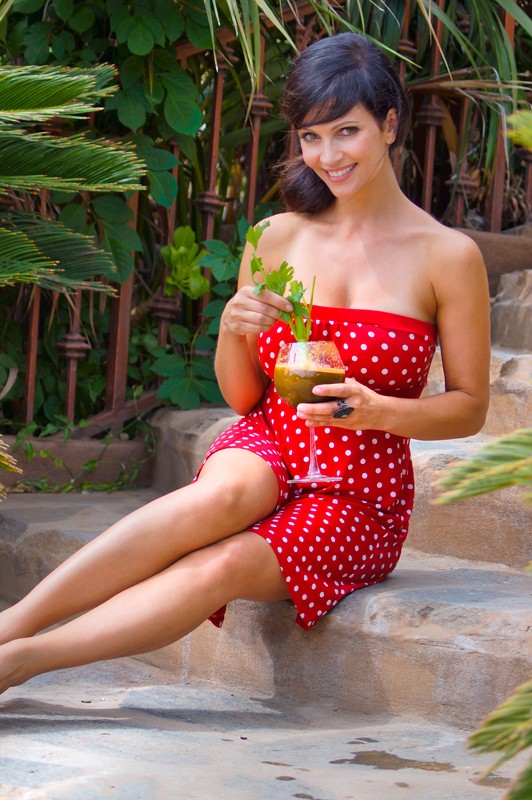 The important thing is to make drinking veggie juice a daily habit.

At first you might not like the taste of it, but focus on the positive ….how much more energy you'll feel!

Why not take the time and make an effort to become healthier. It will

give you more balance, and make you sexier.. hehe in my opinion,

"vitality and energy = sexy"

Next time I will like to show you 2 of my favorite Super Quick and Easy, but nutritious dishes.

Till next time..

In your health,

D

sara aadv.15